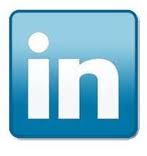 LinkedIn
Haoran is currently manager of Robotics and Control Systems engineering at Verb Surgical Inc. leading the robotic control software development on the next generation surgical robotic platform. 

Education
2010 to 2016: Ph.D. Candidate, ARMA Lab, Department of Mechanical Engineering, Vanderbilt University, U.S.
2006 to 2010: Bachelor of Engineering, Department of Precision Instruments and Mechanology, Tsinghua University, China
Research Interests
Advanced Robotics for Medical Applications
High Accuracy Mechanism Design
Parallel Robot Design, Control and Assistive Telemanipulation
Real-time Customized Miniature B-mode Optical Coherence Tomography Visual Servoing
Robot Calibration, Hollow Organ Calibration and Hand-eye Calibration
Projects
Former Research Work
'FPGA Based 120mm DVD-Read-Only Disk Encrypted Information EFM+ Demodulation', Optical Memory National Engineering Research Center, Tsinghua University, China
'System of Humanoid Soccer Robots' Vision and Wireless Communication', THMOS Team, Lab. of Robotics and Automation, Tsinghua University, China
Publications
Haoran Yu, Jin-Hui Shen, Karen M Joos, Nabil Simaan (2016), "Calibration and integration of b-mode optical coherence tomography for assistive control in robotic microsurgery", IEEE Transactions on Mechatronics 21 (6).
Yu, H., Shen, J. H., Shah, R. J., Simaan, N., and Joos, K. M. (2015), "Evaluation of microsurgical tasks with OCT-guided and/or robot-assisted ophthalmic forceps", Biomedical Optics Express, Vol. 6, No. 2, pp. 457--472, 2015.
Yu, H., Shah, R. J., Shen, J. H., Joos, K. M. and Simaan, N. (2014). "Preliminary Evaluation of a Robotic Retinal Surgical Manipulator", In 2014 The Association for Research in Vision and Ophthalmology Annual Conference (ARVO'2014).
Yu, H., Shen, J. H., Joos, K. M. and Simaan, N. (2013). "Design , Calibration and Preliminary Testing of A Robotic Telemanipulator for OCT guided Retinal Surgery". IEEE International Conference on Robotics and Automation (ICRA)

, pp.225-231, 2013

.

Shen, J. H.,

Yu, H., Simaan, N. and

Joos, K. M. (2013). "

A Robotic-controlled Intraocular OCT Probe", Investigative Ophtalmology and Visual Science, Vol 54, No. 6, pp. 1502, 2013.
Former Awards
2014 Vanderbilt University ViSE fellowship
2014 Vanderbilt Graduate Travel Grant
2009 Second-class Scholarship for outstanding researcher of Tsinghua University
2008 'xingshengshiji' Scholarship of Tsinghua University
China National Secondary Professional Athletes for Table-tennis
Personal Interests:
Basketball and table-tennis
All kinds of delicious food
Light music