Written by Nabil Simaan
Thursday, 03 November 2011 21:11
ARMA presented the IREP (Insertable Robotic Effectros Platform) at TEDMED 2011 in San Diego. Andrea Bajo and Nabil Simaan traveled to present a demonstration of this new system as part of a university campaign presenting collaborative works between engineers and surgeons.  Here are some photos form our experience at TEDMED:
We unpacked the robot and started a workshop in a 5
star hotel :-)
Andrea Bajo assembling the demo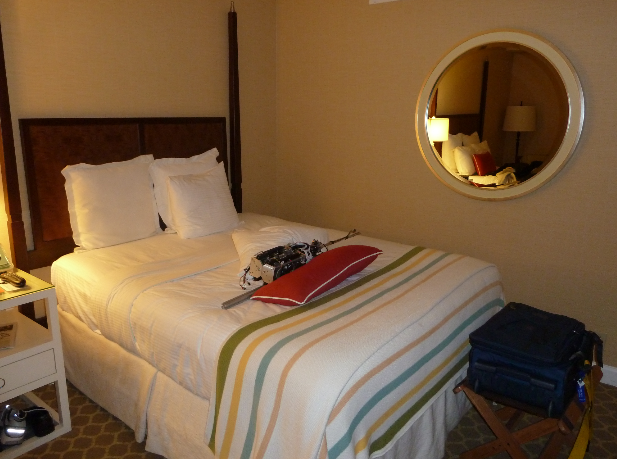 At the end of the day the IREP got some good night rest
Last Updated on Friday, 04 May 2012 10:54
Copyright © 2018 Advanced Robotics and Mechanism Applications Laboratory, Vanderbilt University. All Rights Reserved.